Do services like Facebook and Twitter really help worthwhile participation in democracy, or are they the most sinister and efficient mechanism ever invented to control people while giving the illusion that they empower us? Over the last few years, groups on the left and right of the political spectrum have spoken more and more loudly about the problems in the European Union. Some advocate breaking up the EU, while
behind the scenes milking it for every handout they can get
. Others seek to reform it from within.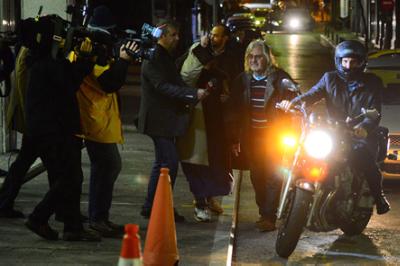 Most recently, former Greek finance minister
Yanis Varoufakis
has announced plans to found a movement (not a political party) that claims to "democratise" the EU by 2025. Ironically, one of his first steps has been to create
a web site directing supporters to Facebook and Twitter
. A groundbreaking effort to put citizens back in charge? Or further entangling activism in the false hope of platforms that are run for profit by their Silicon Valley overlords? A Greek tragedy indeed, in the classical sense. Varoufakis rails against authoritarian establishment figures who don't put the citizens' interests first. Ironically, big data and the cloud are a far bigger threat than Brussels. The privacy and independence of each citizen is fundamental to a healthy democracy. Companies like Facebook are obliged - by law and by contract - to service the needs of their shareholders and advertisers paying to study and influence the poor user. If "Facebook privacy" settings were actually credible, who would want to buy their shares any more? Facebook is more akin to an activism placebo: people sitting in their armchair clicking to "Like" whales or trees are having hardly any impact at all. Maintaining democracy requires a sufficient number of people to be actively involved, whether it is raising funds for worthwhile causes, scrutinizing the work of our public institutions or even writing blogs like this. Keeping them busy on Facebook and Twitter renders them impotent in the real world (but please feel free to alert your friends with a
tweet
) Big data is one of the areas that requires the greatest scrutiny. Many of the professionals working in the field are actually selling out their own friends and neighbours, their own families and even themselves. The general public and the policy makers who claim to represent us are oblivious or reckless about the consequences of this all-you-can-eat feeding frenzy on humanity. Pretending to be democratic is all part of the illusion. Facebook's recent announcement to deviate from their
real-name policy
is about as effective as using sunscreen to treat HIV. By subjecting themselves to the laws of Facebook, activists have simply given Facebook more status and power. Data means power. Those who are accumulating it from us, collecting billions of tiny details about our behavior, every hour of every day, are fortifying a position of great strength with which they can personalize messages to condition anybody, anywhere, to think the way they want us to. Does that sound like the route to democracy? I would encourage Mr Varoufakis to get up to speed with
Free Software
and come down to Zurich next week to hear
Richard Stallman
explain it the day before
launching his DiEM25 project
in Berlin. Will the DiEM25 movement invite participation from experts on big data and digital freedom and make these issues a core element of their promised manifesto?
Is there any credible way they can achieve their goal of democracy by 2025 without addressing such issues head-on?
Or put that the other way around:
what will be left of democracy in 2025 if big data continues to run rampant? Will it be as distant as the gods of Greek mythology?
Still not convinced? Read about
Amazon secretly removing George Orwell's 1984 and Animal Farm from Kindles while people were reading them
,
Apple filtering the availability of apps with a pro-Life bias
and
Facebook using algorithms to identify homosexual users
.