Better late than never as we say thanks to the work of Daniel Leidert and Jorge Maldonado Ventura, we managed to complete the update of my book for Debian 10 Buster.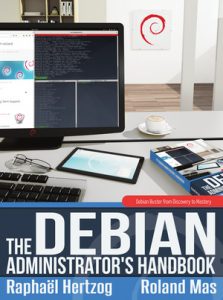 You can get the
electronic version on debian-handbook.info
or the
paperback version on lulu.com
. Or you can just
read it online
.
Translators are busy updating their translations
, with German and Norvegian Bokmal leading the way
One comment Liked this article? Click here. My blog is Flattr-enabled.